Aluminum Pergolas
& Cabanas
PERGOLA X
Pivot 6
The Pivot 6 is our most popular model for homeowners because it gives you total control over the amount of sun you want, putting your comfort first.
Designed For Your Comfort
Now available with StruXure's Somfy technology, the Pivot can intuitively control the effects of the weather to enhance your outdoor lifestyle.
You're In Control
Control the amount of sun coming through the pergola louvers with 170° pivot technology, all from the convenience of your phone.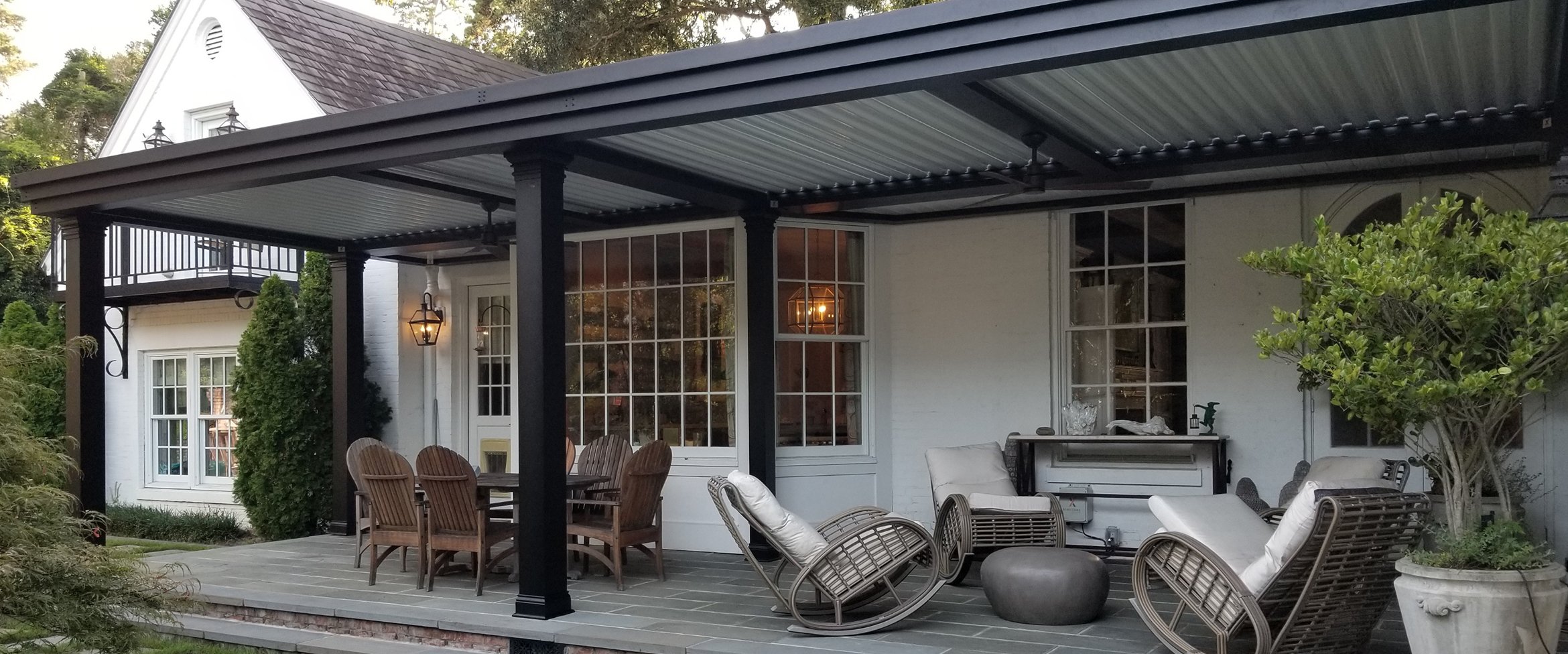 PERGOLA X
Pivot 6 XL
The Pivot 6 XL is an ideal option for commercial projects due to its larger and more durable design.
Stay Open Longer
Keep your business up and running with the Pivot 6 XL, built to withstand three times more rainwater than the Pivot 6.
Built For Your Space
The Pivot 6 XL is the industry leader in commercial projects because it can accommodate larger projects.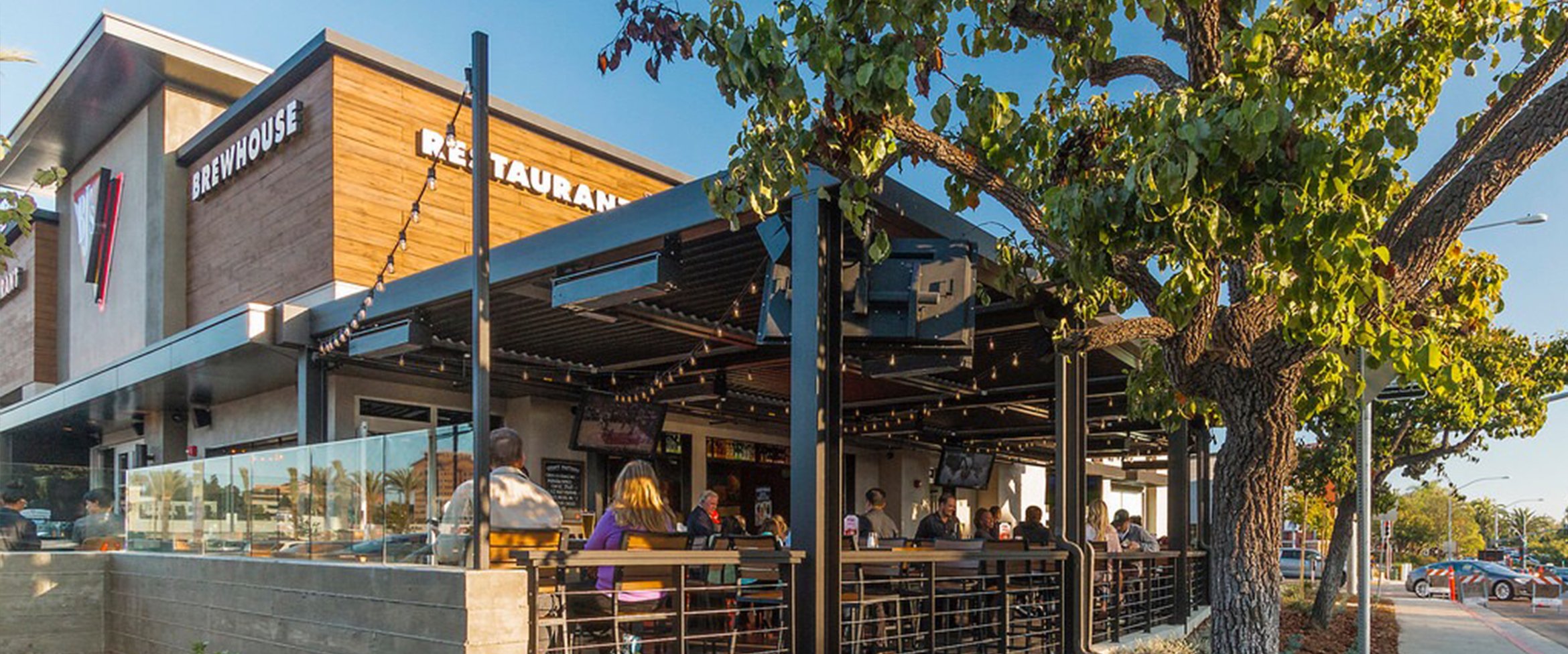 PERGOLA X
Pan 6
The Pan 6 takes the Pivot to new levels of customization by integrating fixed ceiling panels wherever you need more coverage.
Customize Your Space
Interested in a pergola but don't need every section to be adjustable? Our Pan 6 allows you to seamlessly integrate a fixed ceiling panel into your system.
Indoor Comfort, Outdoors
Enjoy the comfort of the breezy shade and the feel of the sun on your face, all under the same system.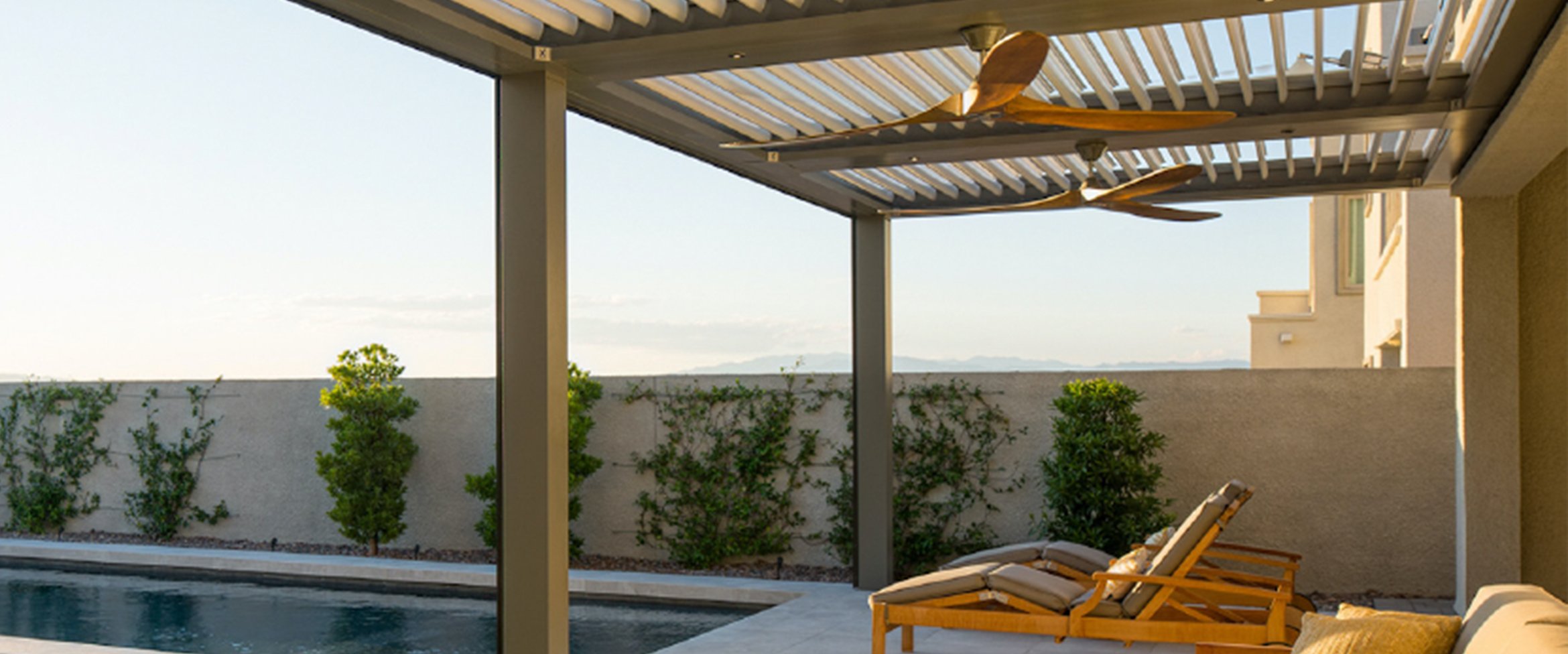 CABANA X
Cabana X
Turn your outdoor space into an oasis with the Cabana X, available for residential and commercial spaces.
Your Budget In Mind
The Cabana X provides StruXure shade technology at a lower price point.
Hassle-Free Assembly
You can have your ordered, delivered and assembled cabana in just a matter of days.
Achieve the Look You Want
Your cabana can come in a variety of different materials and finishes, with or without lights.